Please see the What's on page for recent posts about church life.
VICAR'S MESSAGES
********
BEATS EARTHQUAKE APPEAL FOR LOMBOK, INDONESIA
There have been three large earthquakes in Lombok, Indonesia (and hundreds of smaller aftershocks) in the past 2 weeks: Sun 29th July, Sun 6th August (the largest at 7.0) and Thurs 10th August (6.2) in the same area. BEATS contacts on the ground are safe, praise God, and are trying to help those affected, via the charity 'World Relief', for whom our contact works. BEATS is endeavouring to raise as much money as possible to help the hundreds affected in rebuilding houses etc. Please give as generously as you can details in newsletter or via the 'Disaster Appeal' button on the homepage of the website: http://www.beatscharity.co.uk/  Thank you so much.
********
Monday 8th April to Thursday 11th April 2019
PILGRIMAGE TO WALSINGHAM
See the diary pages for more information – deposit by 24th August.
********
REVD GUY BRIDGEWATER
After serving eleven years as Team Rector and Vicar of St. Mary's it has been announced that Canon Guy Bridgewater will be leaving Horsham in November.  He and Jebs will be moving to the Diocese of Bath and Wells, where Guy has been appointed the next Rector of Bath Abbey.  The exact date of his licensing and induction is yet to be confirmed but it is expected to be in late November.  Please pray for Guy and Jebs as they prepare for their move, and especially for the congregations of St. Mary's and Bath Abbey – that in all the coming changes Jesus may be glorified, and all eyes fixed upon Him.
********
SAFEGUARDING TRAINING
Thank you to those who have completed C1 Safeguarding Training. If you received an invitation to complete this (because you work with children or vulnerable adults or are an elected office holder in the church) and have not done the course you are now overdue. Please speak to Natalie as a matter of urgency so we can work out a way forward.
********
Saturday 22nd September Celtic Prayer Workshop
As part of our contribution to the Year of Prayer Margaret is leading a Celtic Prayer Workshop on Saturday 22nd September from 2.00 – 5.00pm. Details will be available later but if you are interested please put it in your diaries now!
May your day be filled with blessings
Like the sun that lights the sky,
And may you always have the courage
To spread your wings and fly!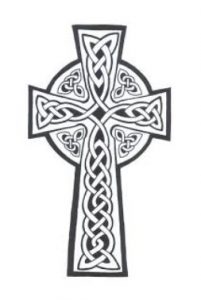 ********
NIGHT SHELTER
The Night Shelter will run from 1 December 2018 until 15 March 2019
Volunteer recruitment will start in mid-September
Night Shelter Sunday is 8 October
Training will be in the first half of November
All enquiries via nightshelter@horsham-matters.org.uk
********
 LITTLE LEOS BABY AND TODDLER GROUP
A huge thank you to Paula, Terry and Pam for helping with Little Leo's over the past 18 months or so. It wouldn't have been possible to get the group going without their support.
We are desperate for helpers from September on Friday morning –even just once a month. Speak to Natalie for details.
The main tasks are making tea and coffee, putting out the toys and tidying up, and most importantly welcoming the families who come.
We run term time on Fridays from 10am to 11.30am.
Helpers need to arrive at 9.30am and will be finished by 12pm at the latest. Thank you for your consideration.
********
CLEANING ROTA
 We are in the fortunate position of having a lovely Church building which can be used by our community, and as you know, due to the heavy usage of the hall we pay a cleaner to come in and keep things under control! However, because of rising costs, the DCC has decided that we will need to start cleaning the church and the Peter Apted room ourselves (keeping the cleaner for the Hall, toilets and kitchen only.) This will not be an arduous job, and if we have enough people no one will have to do it very often. It'll be just having a tidy, hoovering the sanctuary and Peter Apted room, and dusting around. Please sign the list by the door if you can help. Many thanks.
********
FOODBANK
The Foodbank currently needs long life milk; long life fruit juice; tinned vegetables and tomatoes; tinned or instant mashed potatoes; custard and sponge puddings.  Please take your items to Horsham Matters in Blatchford Road or leave in the containers at Tesco and Sainsburys.
********
CHICHESTER DIOCESAN SAFEGUARDING WEBSITE
Please have a look at this – it gives a lot of useful information
www.Safeguarding.chichester.anglican.org
********
DATA PROTECTION
We gave out permission forms for us to contact you for general church communication. This is in line with the new GDPR rules by which we have to be compliant by the end of the month. Your data will now be safer than ever, and will be stored on a church management software programme called 'Church Suite.' Only those who need your data for a specific reason will have access to it. If you hold data relating to church activities such as rotas or from a previous role in the church you are requested to destroy this either via shredding it or deleting it from your computer. Once we have permission from church members, you will be given the data you require and instructions on how to store it safely, how it may be processed, and what to do if there is a data breach. If you would like to discuss this further or think you are in a position where you require access to data – ie you run a rota for a specific church ministry, please speak to Natalie. Details on the new data protection regulations are on a leaflet by the door. Thank you for your cooperation. If you missed filling this in please ask for a form ASAP.
********
HORSHAM REPAIR CAFÉ
Held on the 1st Saturday of every month at the Friends Meeting House in Worthing Road from 10.00am – 12.30. See the notice for more details.
********
GREETINGS CARDS FOR BEATS
A friend of Sandra's, Sheila Whibley, has kindly said she will continue to make cards which we can sell for BEATS so please look out for birthday and Easter cards on the table as usual. She is also happy to collect your old cards for recycling –  just leave them on the table.
********