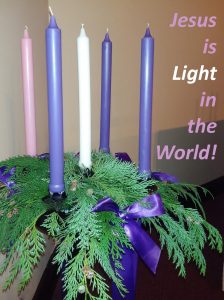 PRAYERS
Morning Prayer
Every Monday 9.00 am in church – liturgy from the Iona Abbey Worship Book
15th October – The Emergency Services: those who live and work in Ayshe Court Drive
16th October  – The Forces: those who live and work in Barrington Road
17th October – Those in public life, especially politicians and community leaders: those who live and work in Bedford Road
18th October  – Entertainers and sportspeople: those who live and work in Bennetts Road
19th October  – Those who work in the caring and medical professions, education and the media: those who live and work in Benns Acre
20th October – Those who work in commerce and banking, the legal professions and the leisure industry: those who live and work in Bethune Road
21st October – The retired and the unemployed: those who live and work in Blatchford Road & Blatchford Close
Please pray for members of our congregation, family and friends who are ill or recovering: Brian Clark, Ann Smith
We remember those who have died among them Sandra Gooding.
Mariella and Woody and their families, currently being prepared for baptism.
NB – Some names have been removed from the prayer list. The idea is to keep people on the list for 6 weeks and then to remove them, unless there is a special request for further prayer.