PRAYERS – TWO SUMMER PRAYERS
As the sun scatters the mist
at the dawning of a new day,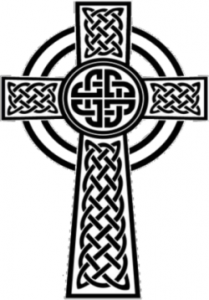 So you calm our fears and anxieties
if we trust you.
You give us strength and courage
to live our daily lives
knowing you are with us
and we do not walk alone.
As the midday sun warms us,
we feel your protecting arms around us
and sense your loving presence.
As the sun sinks in a kaleidoscope of colour
you give us hope and renewal.
For a new day
King of brightness,
you turn darkness into light
and open the shutters on a new day.
You refresh our bodies with sleep
and waken us to face
the challenges of a new dawn.
Help us to live this day to your glory.
THOUGHTS FOR TODAY
 Live simply.  Love generously.  Care deeply.  Speak kindly.  Leave the rest to God.
Exercise daily—walk with the Lord!
The church is a hospital for sinners, not a rest home for saints.
Morning Prayer
Every Monday and Wednesday at 9.00 am in church – liturgy from the Iona Abbey Worship Book.
PRAYERS
18th August – Entertainers and sportspeople: those who live and work in Coolhurst Lane
19th August – Those who work in the caring and medical professions, education and the media: those who live and work in Corunna Drive
20th August – Those who work in commerce and banking, the legal professions and the leisure industry: those who live and work in Cotswold Court
21st August – The retired and the unemployed: those who live and work in Crawford Gardens
22nd August – Children throughout the world: those who live and work in Danehurst Crescent
23rd August – All families everywhere: the work of the worldwide Mothers' Union: those who live and work in Depot Road
24th August – Those who are alone: those who live and work in Devonshire Road
Members of our congregation, family and friends who are ill or recovering – Jay and Fiona, Brian, Enid, Ann Smith, Etta, Revd David Bouskill, Revd David Beal, Sarah (Lyn's friend), Doreen Buckman, Val Strachan, Matthew Fontyn, Terry Clark, Nick Moorey, Sunie Kurian
RIP: Grace Jenkyn
 NB – Some names have been removed from the prayer list. The idea is to keep people on the list for 6 weeks and then to remove them, unless there is a special request for further prayer.